FLOWGENE PGPR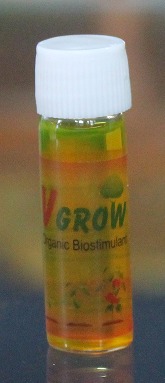 FLOWGENE PGPR
Price And Quantity
Product Specifications
Product Description
Flowgene is an organic material that, when applied in small quantity enhances plant growth such that the response cannot be attributed to application of traditional plant nutrients.
benefits:
Stimulate plant growth
Reduction in fertilizer dose.
Increase natural plant toxins.
Increase root protection from soil pathogens.
Increase soil nutrient reserve up to 30%.
Improve root development.
Improve taste and shelf-life.
Increases nutrient uptake.
Stimulate plants' immune system.
Improve Stress tolerance capacity.
Increases cation exchange capacity.
Detoxify chemical residues and heavy metals.
Increase stomata opening and plant transpiration.
Method of Application:
Foliar Spray: 5 ml /Pump (1 Ampule) at flowering stage.